Business Description
The SCSB has numerous financial applications running under hosts. Some of these applications need to integrate with others due to business process requirements. To get the data into the applications, employees and customers need to operate multiple system from teller system, 3270 terminal emulation or browser. The SCSB plan to select an EAI product as their integration strategic platform.
Challenges
The SCSB wanted to leverage their existing investments in mainframe technology and create a Web Services interface that would allow the front-end applications to communicate directly to the host application(OS390/IMS), lowering the labor costs, error rates, and time associated with the application development process. The SCSB had previously used screen-scraping tools, and API tool to access host applications, but integration built upon these tools proved difficult to maintain and troubleshoot. They were looking for a new kind of solution.
Technical Requirements
TIBCO and the SCSB used their experiences with TIBCO BPM tool to develop a strict set of requirements for evaluating possible integration solutions. Requirements included:
· No changes to existing host applications. The SCSB wanted to leverage investments in their existing host applications.
· No Performance and maintenance problems with new BlueStar EAI adapters.
· Compatible with Microsoft's .NET and Sun's Java. The solution needed to allow SCSB to use multiple technologies at the application server.
· Session management on the BlueStar.
Solution
Based on TIBCO's recommendation, the SCSB uses Cedar and TIBCO BusinessWorks to XML-enable their host applications. TIBCO interact with the host application through a web interface generated by BlueStar. The TIBCO manage business process from the user's request and interact with BlueStar using Web Services.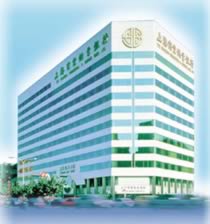 Benefits
The BlueStar separation between the host and the BPM tool also made it easy for programmers to troubleshoot and identify problems during development. BlueStar reduced the amount of manual labor involved in processing host transactions. The SCSB can develop new business processs more quickly because there is code-free to represent host transactions as web services.